Antiviruses and the installation of Dive Organizer
Posted by Gianluca Tedone, Last modified by Gianluca Tedone on 03 February 2021 09:59 AM
Some antiviruses may signal a threat when downloading Dive Organizer.
This is a false error which has in part been resolved by providing a digital certificate for the program.
This warning message may still be seen in some cases, despite the origin of the software being certified.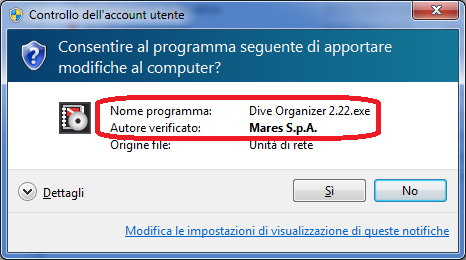 It is usually still possible and safe to install the program by choosing to ignore the warning amongst the options offered by the antivirus (if possible, add software certified by Mares to your trusted list).
A more extreme measure could be that of temporarily deactivating the antivirus during installation, and then reactivating it once the download procedure has finished.
This last option, however, does not allow the program to be memorized as 'safe' for future installation.
---